It's Valentine's Day, so that can only mean one thing – our top 14 couch cooperative game recommendations!
With love from all our couches here at TKG to yours on this Valentine's Day, we're sharing our favourite cooperative game recommendations for you and your loved ones. (Because nothing says love like sabotaging other players on the Mario Kart race track or getting sweaty palms as you try to take on a boss fight together for the 15th time…)
One of the best things about gaming can be the social aspect of it, whether you're playing online or sitting side by side in the same room together, there's no denying it brings people closer together. And this is nothing new. The first video game to feature co-op play dates back to 1973, when Atari brought Pong Doubles to arcades. Yep, that's right – people have been rage quitting since the 70s.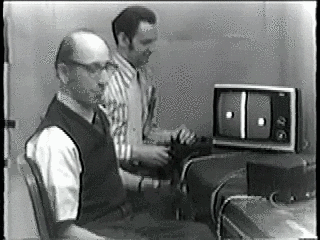 Couch co-ops are designed to be played by multiple players on the same screen display (usually between 2-4 players), so have come to be known as 'couch co-op' games. They're all about teamwork or pitting your skills against your fellow players. Whether it's sharing loot, healing, solving a puzzle or loudly declaring your victory for the more competitive among us, there's a whole lot to love about couch co-ops.
So, without further ado, let's get dewy eyed and nostalgic about some of our favourite (and heavily recommended) couch co-ops.
Made for two
In this category you're in for a treat from HazeLight studio with two games purposely made for the couch co-op experience.
A WAY OUT (2018)
PC, PS4, Xbox One

Dev: Hazelight Studio | Publisher: EA
A Way Out was the first ever co-op only third person action adventure to be specifically designed for split-screen cooperative multiplayer so that it must be played with another player either locally (on the sofa) or online.
Play together as Leo and Vincent, two convicted prisoners who must break out of prison and stay on the run from authorities. You can only progress by cooperating with each other so be prepared for some serious teamwork!
IT TAKES TWO (2021)
PC, PS4, PS5, Xbox One and Xbox Series X/S

Dev: Hazelight Studio | Publisher: EA
It Takes Two won Game of the Year in The Game Awards 2021 and it's easy to see why. Like Hazelight's debut A Way Out, you can only play It Takes Two as a split screen cooperative either locally or online.
Play as the clashing couple Cody and May, who are planning to get a divorce (stick with us – it's not that bleak!) and are accidentally transformed into their daughter Rose's dolls. Find your way back to Rose, and your human bodies, by overcoming challenges and working together. It's a really touching narrative and endlessly fun gameplay that we're sure you'll love!
Co-op action RPG / Dungeon crawler
Some would say that fighting evil together is what every relationship needs and you get plenty of that with a dungeon crawler…
DIABLO III - Reaper of Souls (2014)
PC, PS3, PS4, Xbox 360, Xbox One, Switch

Blizzard Entertainment
Diablo III is the third instalment of the much-loved Diablo franchise (the original Diablo came out in 1997) and is set 20 years after the events of Diablo II (recently remastered with Diablo II Resurrections which we can also recommend!).
Choose your character from one of seven character classes and together take on the challenge of defeating the Lord of Terror and his minions.
Chaotic couch co-op
Chaos? On Valentine's Day? Yep. It'll put your teamwork to the test!
OVERCOOKED (2016)
PS4, PS5, Xbox one, PC

Dev: Ghost Town Games | Publisher: Team17
Overcooked is a chaotic but hilariously fun cooking game for up to four players. Teamwork is once again key as you and your fellow chefs must prepare, cook and serve up increasingly difficult orders for tricky customers. This one was hugely popular as a TKG recommendation, with equal parts fun and pandemonium! As they say – if you can't stand the heat, get out of the kitchen…
Space shooter
Buckle in and get ready for lift-off as we take you off-planet to an action-packed galaxy…
LOVERS IN A DANGEROUS SPACETIME (2015)
PC, PS4, Xbox One, Switch

Asteroid Base
Lovers in a Dangerous Spacetime has you and fellow players exploring a colourful galaxy together in a neon battleship as you work together to man the different battle stations, dash between weapons, shields and engines. For 2-4 players, the local co-op game needs all hands on deck – deep space can be a dangerous place…
Puzzle platform
Cracking codes and solving puzzles together is an age-old recipe for bringing people closer together, which is probably why puzzle games are a much-loved format for couch co-op games…
IBB AND OBB (2014)
Ibb and Obb is a two player cooperative game that's set in a puzzle-filled world where gravity goes both up and down. Sit back and enjoy the unique music of each level, composed by Kettel (known for warm melodic electronica) as you puzzle your way through double gravity challenges and 8 hidden worlds together. We loved the beautiful graphical design and serene vibes.
TRINE (2009)
PC, PS3, PS4, Switch

Frozenbyte
Trine is a fantasy action game where you create and use physics-based objects to overcome precarious puzzles and looming enemies, all set in a world of majestic castles and strange machinery. The three heroes are bound together by a strange device – known as the Trine – in a quest to save the kingdom from evil. Each player has their own unique abilities which are each suited to certain types of challenges or puzzles. You can pick up 'Trine Enchanted Edition (the 2014 remake of the original) on the platforms we listed above.
BUBBLE BOBBLE (1986)
Bubble Bobble was originally an arcade game published by Taito in 1986, but has recently been recreated for players to enjoy once again with Bubble Bobble 4 Friends (2021). Two players bounce back in time to puzzle their way through the bubble-blowing bonanza…will you find the hidden tricks and secret commands? One of our Third Kinders played this for the first time over 20 years ago and has fond memories!
PORTAL 2 (2011)
Portal 2 was lovingly described here at TKG as 'an oldie but a goldie', with the original Portal gaining 70 industry accolades and somewhat of a cult following. Packed full of great gameplay, story and music, players must solve puzzles by placing portals and teleporting between them. The two-player cooperative mode has its own separate campaign with a unique story and two new player characters. It challenges everything you thought you knew about portals…
KEYWE (2020)
PC, PS4, Xboxs Series X and S, Xbox One

Dev: Stonewheat & Sons | Publisher: Sold-Out Software
Looking for something cuddly and cute this Valentine's Day? We've got you covered with KeyWe! This is a very adorable cooperative puzzler, as two small kiwi birds work in a whimsical post office. They must jump, flag, peck and butt-slam their way through a maze of levers, bells and buttons to ensure that the post gets delivered on time…
MOVING OUT (2020)
PC, PS4, Xbox One, Switch

Developer: SMG Studio | Publisher: Team 17
Moving Out (the real life act of upheaving your home and moving somewhere else) is one of life's biggest stressors, so why not get some practice in with this game as you negotiate exaggerated physics, working together to move objects from houses into a moving van. Patience is key here, we feel…
Player vs Player
Because sometimes it helps just to mash buttons and try to KO your sofa buddy on-screen…
MORTAL KOMBAT (1992 for original, 2019 for latest)
PC, PS4, PS5, Xbox One, Xbox Series X and S, Switch

Midway Games (1992), NetherRealm Studios / Warner Bros (2019)
Mortal Kombat was originally released in 1992, but we're now up to 11 in the series. The originals were 2D fighting games and the franchise has gone on to become the best-selling fighting game franchise in the world. It has a rep for graphic violence especially with its 'fatalities' – the finishing moves of each character. On that note, we'd suggest adults only for this one…
TOWERFALL ASCENSION (2014)
PC, PS4, PlayStation Vita, Xbox One, Switch, Ouya

Matt Makes Games
TowerFall Ascension is the definitive edition of the hit archery combat game, and it's inspired by the classics from the golden age of couch multiplayer. It's a 4-player local party game, with hilarious (and intense!) versus matches. The mechanics are easy to pick up, but tricky to master, plus there's loot to be had to give you the one-up over other players with new moves and power-ups. Take aim and get ready for some hilarious competitiveness
Player vs Player
Drifting round corners, taking 'short' cuts and racing to the finish line – it doesn't get much better (or more competitive) than this!
MARIOKART (1992 for the original)
Mario Kart brings people together and most people have heard of it and played it at one time or another. It's always fun to revisit, and somehow never gets any easier. The first Mario Kart came out in 1992, but Mario Kart 8 – the most recent in the series – came out in 2017. Race your friends or try the revised battle mode as you play locally in up to 4-player multiplayer mode. Go on, fire it up and get racing!